A1's Solar Services Division
Rhode Island & Massachusetts are considered among the best markets on the east coast to own a solar energy system. As Southern New England's premier roofing and construction company, A1 has extended this leadership position into our Solar Services Division. A1's strategic partnerships with clean energy innovators allows us to offer customers the very best technology in solar PV arrays, battery storage and EV charging systems. Let A1 bring your home or business well into the 21st century to efficiently harness the power of the sun.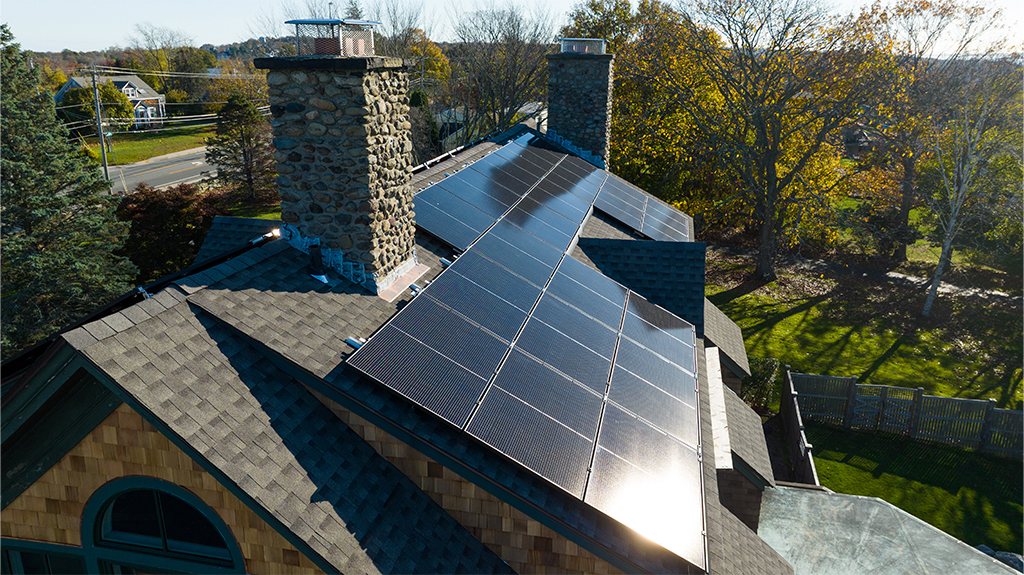 Benefits of Solar Roofing Systems
Lower or eliminate electricity bills
Generous tax credits and incentives
Greater independence from the power grid
The ability to charge electric vehicles
A reduced carbon footprint
Certified Residential and Commercial Installation
Just as the roofing and construction industries have strict quality standards, the same is true for the solar industry. A1's primary partner, Beacon Solar, uses their 15+ years in the industry to stay at the forefront of innovation. This experience allows A1 to offer Solar Insure, the industry's leading 30 year warranty on parts, labor and roof penetrations!
Certifications include: SolarEdge, Tesla, REC, Generac, Enphase & more