Outstanding Construction and Roofing Contractors
A1's management team is the most talented in the region for their particular area of expertise and specialty. They represent just some of the many skilled individuals you will be doing business with at A1 Roofing & Construction.
Meet Our Team
Sean Napolitano
Is the Owner and President of A1 Roofing and Construction. Sean uses his extensive background in both residential and commercial building to effectively manage each unique job, assuring quality in all aspects of the business. Sean's philosophy as a business owner includes continuous education, utilizing innovative technology, and being engaged in the community. A job well done and a satisfied customer is his number one priority.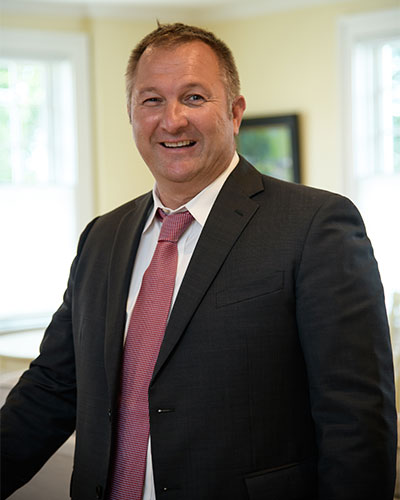 Ritchie Lamont
Is the Project Manager for Commercial and Metal Roofing. Since joining us in 2014, Rich has used his expertise in commercial roofing to offer our clients the best solutions in the industry. He enjoys meeting with clients to go over projects, working with our crews on jobsites, and the views from a finished rooftop!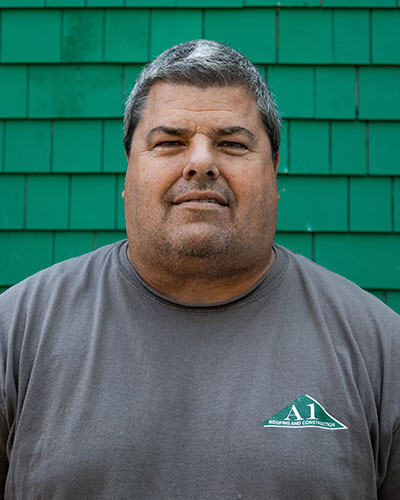 Joe Goff
Is the Director of Energy & Engagement. Joe started with A1 as a Marketing Intern during his undergraduate studies at Salve Regina University. Joe has worked in various roles during his time at A1, now managing the Solar Energy Division. When not helping customers go solar or implement battery storage and electric vehicle charging into their home/business, Joe is involved with our community engagement and marketing efforts. He completed his Masters Degree in Holistic Leadership in 2022.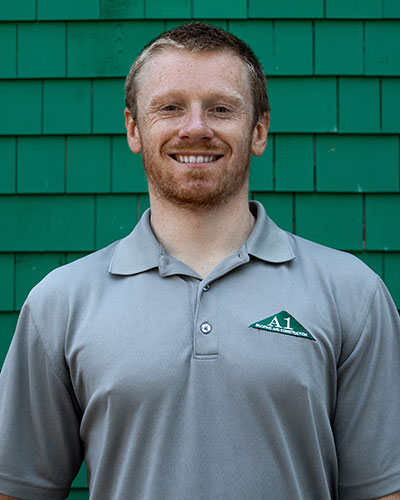 Paul Cicilline
Is the Director of Equipment Rentals. Leveraging his many years of experience in the service industry, Paul provides a smooth experience when renting a dumpster, lift, or other piece of equipment from A1. He enjoys utilizing his background in logistics to work with our various drivers for timely and successful deliveries and pick-ups. We attribute Paul's joyous attitude and uncompromising service for much of our dumpster division's success!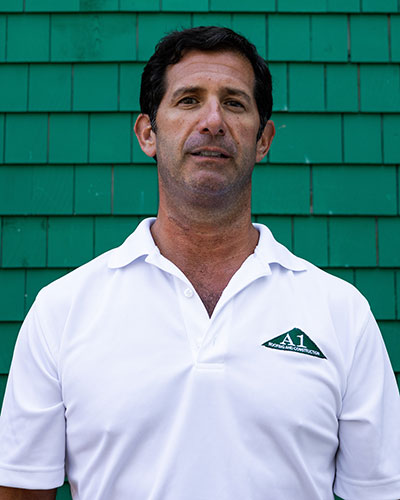 Kuno
Is the Lead Roofing Estimator. Kuno uses his 40+ years working as a roofer and roofing inspector to identify potential roofing issues and needs for any given project. He is great at educating customers on what their options are and what they will see on their estimates. A1 likes to do the job right the first time, and having a knowledgeable estimator like Kuno allows us to do so.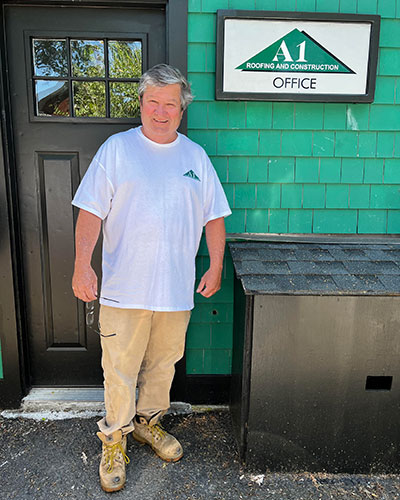 A1 Roofing & Construction can provide in-depth knowledge, hands-on experience and vast resources to meet all of your residential or commercial building needs down to the smallest detail. It is A1's requirement of excellence that ensures 100% customer satisfaction and our goal to provide that to you no matter the size of the project. For more information please complete our online contact form or call (401) 265-1019.