Aerial Lift Rental Guidance
Rental Options:
Weekly and Monthly Options Available
Aerial Lifts: 45 ft, 65 ft, 85 ft
Construction Lulls (Heavy Duty Forklifts)
**Harness Required For All Rentals (self-provided or rent for a fee)
Details Are Key
Not all aerial lifts and lulls are made the same. And not every job site has the same considerations. These are two of the reasons why renting equipment from a knowledgeable construction company is imperative.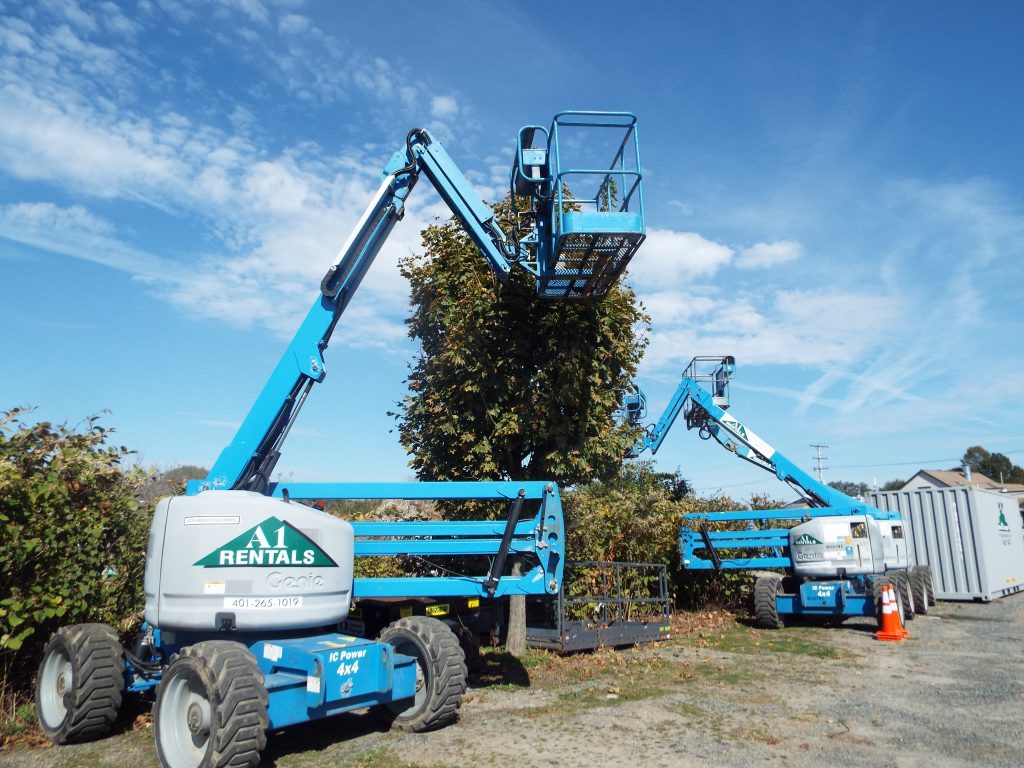 A1 Roofing & Construction draws on more than 35 years of experience to provide guidance for your aerial lift rental. We will ask the right and helpful questions that include the following:
Where are you performing the work?
What is the working height?
Will the work be done inside or outside?
How many people are working on the project?
How many tools are required for the job?
What type of work will you perform from the platform?
What are the dimensions of the doors on the building?
How available is access to a power source for recharging the lift?
Operator Experience Is Essential
Aerials and lulls are not toys. They are powerful machines that can quickly cause damage or injuries if not operated correctly. For this reason, only someone with operator experience should get behind the wheel of this equipment. A1 Roofing takes the time with you until you are confident and comfortable with operating the machinery. For us, your safety always comes first.
The Equipment You Need
We are proud to provide the opportunity for you to rent the equipment you need for your construction project. A1 Roofing & Construction is available for questions before, during and after the job is done. Our greatest desire is to help you achieve your construction objectives.
Call (401) 265-1019 or fill out our online contact form to schedule your on-site visit.