Professional & High Quality Commercial Roofing in RI and Southeastern MA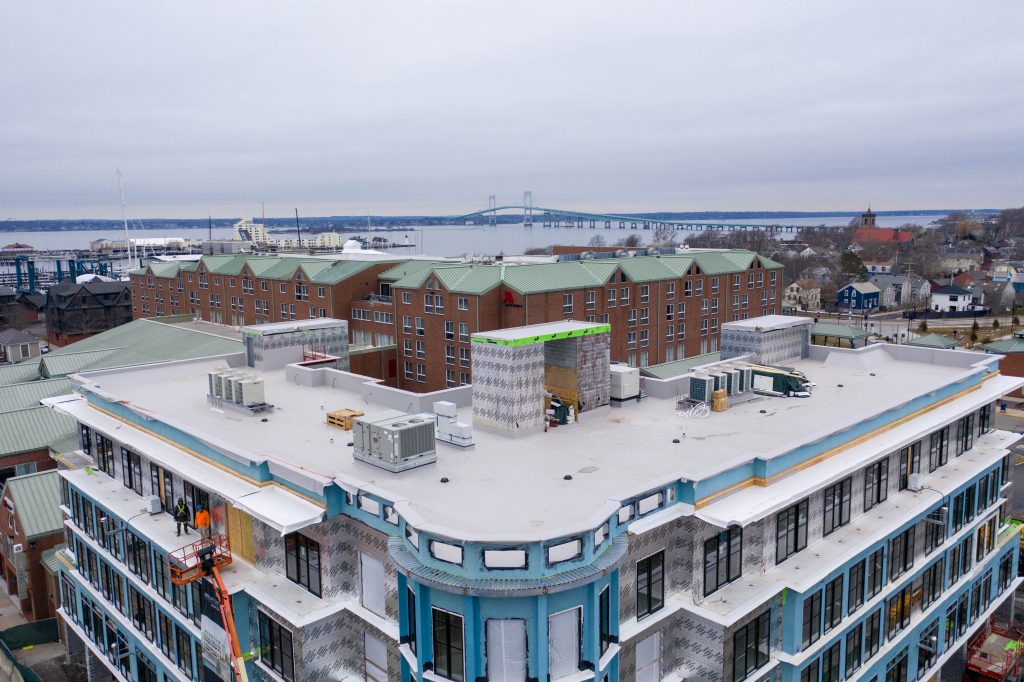 You want to do what's best for your business, and so do we. Based in Newport RI we offer quality and well-experienced commercial roofing in all of RI and Southeastern MA to business owners who desire to have the absolute best commercial roof to protect their investment and their dream. You may not have as much time as you'd like to climb up on your roof to see what it looks like, or you simply might forget about checking on the condition of your roof while tending to the day-to-day aspects of running a business. Let us focus on building and improving your roof while you focus on building and improving your dream.
Performing the Best Work With the Best Products & Brands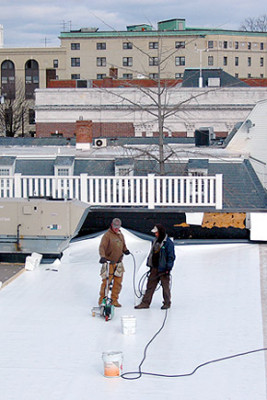 We understand your desire to make sure your customers have the best services and products. No matter if you need new roofing, a reroof, or roof repair in Rhode Island or Southeastern MA, we make sure every job is done with the industry's best products and trusted name brand, such as:
Carlisle
Genflex
GAF
GACO
Even better, we're also certified to properly use the products and name brands we use, which allows us to utilize them properly and at their full potential. Our technicians are well trained and manufacturer educated on the latest roofing techniques and practices. We perform all of our commercial roofing jobs with cutting edge products, machinery and knowledge for the best results.
We Tailor Our Services to Your Roof
Every roof is different, which means that every approach we take to repairing and improving a roof has to be different. Before we get started on your roof, we will work with you to determine the type of roof you have, the improvements and repairs that need to be made, your budget and your expectations. Our main mission is to exceed your expectations in every way imaginable.
Give Us a Call
Call A1 Roofing & Construction at (401) 265-1019 your local roofing contractor serving Providence RI and all surrounding areas as well as Southeastern Massachusetts. If you like, you can also complete a Contact Us form on our website.