Convenient Construction Equipment Rentals
Best Equipment for the Job
While A1 Roofing & Construction offers full scale property building services, we understand that specialty equipment may be all that is needed. With this in mind, A1 makes construction equipment rentals available. Our knowledgeable team has the advanced expertise to help you choose the perfect type of equipment for the job at hand.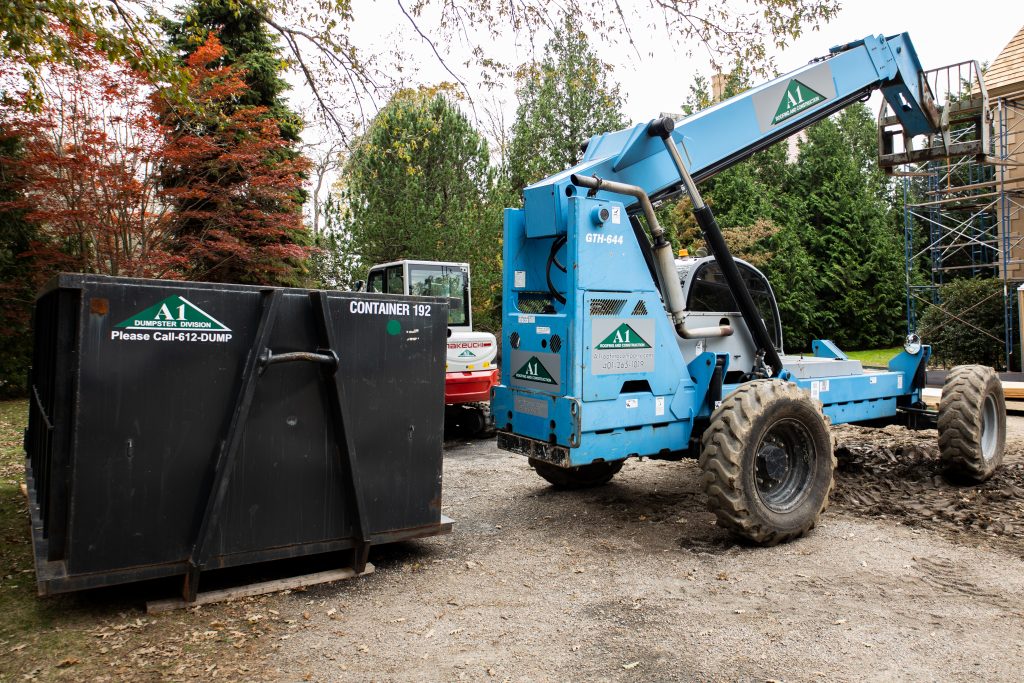 Dumpster Rentals
From a residential clean out to large scale commercial job sites, a dumpster rental from A1 Roofing & Construction can be the perfect solution. We can help you in selecting the appropriate size for the scale of the project. Our dumpsters range from eight to 30 yards in size.
Aerial Lift and Lull Rentals
Factors like jobsite conditions make knowledgeable professionals imperative when renting aerial lifts and lulls. The experts at A1 Roofing & Construction can guide you through the process of choosing the exact one you need for your job.
Considerations we will review with you include:
Whether you will be working indoors or outdoors
How you plan to use the equipment
How high you will need to reach while working
Will the work be done overhead, in an obstructed work area or is it an outreach application
Safety is the top priority. Our team always thinks of safety first when we help you pick out equipment. Instruction consultations are one step of the construction equipment rental process that A1 always provides and should never be overlooked regardless of the rental provider.
Meeting Your Equipment Needs
There is no denying that the right equipment is necessary to ensure the job is done well. A1 Roofing & Construction is happy to provide guidance to ensure the success of your job's outcome.
Reach our rental department by completing our online contact form or by calling (401) 265-1019.