When it comes to repairing a deteriorating roof, there are numerous factors to consider: cost, replacement material, possible upgrades, aesthetics and so on. While the impact of your new roof on your insurance premiums is definitely not at the top of your priority list, the correct material can have that pleasant side effect. You might be shocked to learn that replacing asphalt composition shingles with new metal roofing will actually lower your house insurance premiums.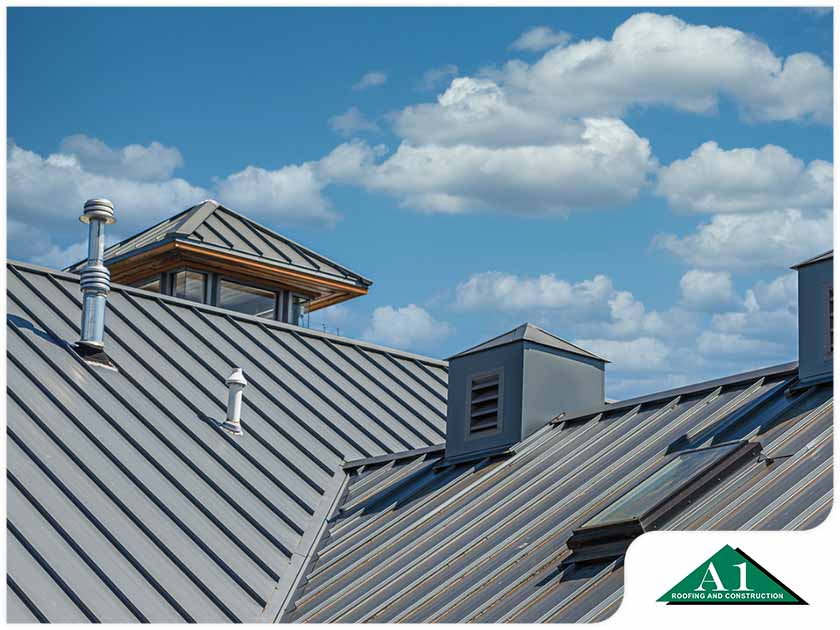 Advantages of Metal Roofing
Even if you are unable to obtain lower premiums with a metal roof, your roofing contractor may still encourage you to choose this type of roofing due to the other benefits it can provide. Here are a few examples:
Better Energy Efficiency
In the summer, a metal roof is more effective at reflecting heat, decreasing cooling loads on your HVAC system and consuming less energy each month. It also helps to insulate your home during the winter months, so you won't have to worry about excessive energy expenses all year!
Recyclability
Metal roofs are typically made from 25% recycled content. They are also 100% recyclable after the end of their service life, so the material does not simply end up in a landfill.
More Value for Your Money
A metal roofing system is a superior option if you want to secure cheaper insurance charges. It also lasts three times longer than asphalt and other materials, making it an excellent house investment!
Longer Warranties
Metal roofs typically come with a 40-year manufacturer warranty. Your roofing contractor may also provide a longer workmanship warranty.
Metal Roofing and Your Insurance
Because metal roofing systems are more resistant to the elements than other roofing materials, your insurance policy is likely to be less at risk. Metal roofs have a stronger impact resistance against hailstones This also is why most insurance companies around the country have given the substance a better rating.
Most insurance companies are prepared to cut premiums because of the dependability and durability of metal roofs. Your provider may be more than happy to cut your premiums depending on the sort of roof insurance policy you have. This is because owning one minimizes the danger of needing to insure your home, and the savings are passed onto you!
A1 Roofing & Construction, a company with three decades of experience, offers a wide range of professional exterior services, including roof repair and replacement services.
To get a free quote, call us at (401) 265-1019, or fill out our contact form. We serve homeowners in Providence and Warwick, RI, and Bedford, MA, as well as the surrounding communities.