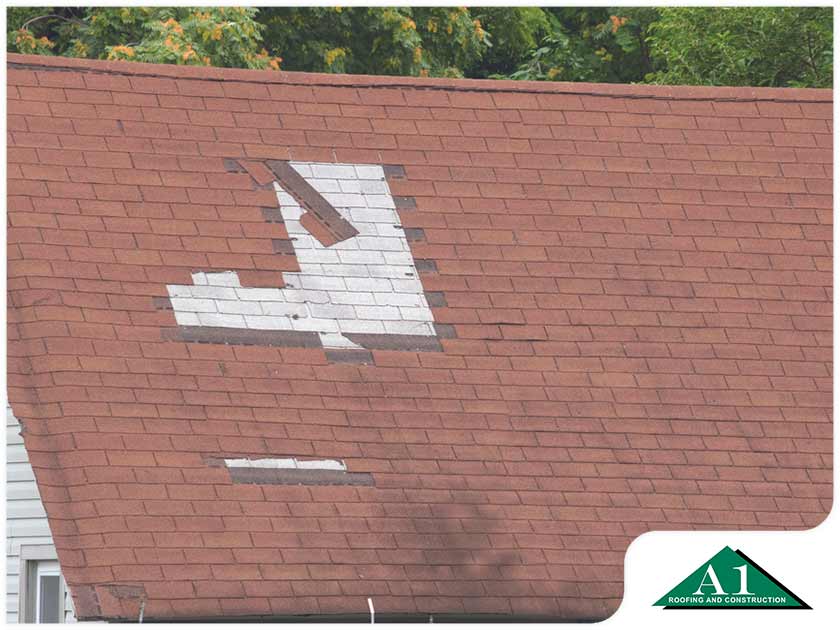 Your roofing system is an easy target by nature's most unpredictable force – the wind. Strong winds can cause sudden, devastating damage when a severe storm passes through, but asphalt roof shingles can also be impacted on windy days when no rain, hail, sleet or snow is forecast.
Roof damage from high winds often requires expensive repairs. Understanding the factors influencing your roof's susceptibility to wind damage can help you avoid such expenses. Continue reading to learn more.
Installation
The primary factor determining your roof's wind resistance is the quality of its installation. Check whether the roofing nails are attached to your roof deck properly. Improper nailing results in a weak roof that is vulnerable to wind damage. Remember that the roof section extending over the exterior wall provides the surface area on which wind up-thrust forces act. Because of its large surface area, a huge overhang poses a higher risk of wind damage.
Materials
Any roofing contractor would say that the materials used for your roofing system determine the durability of your roof. If your roof has Class D shingles, you can expect it to withstand winds of up to 90 miles per hour (mph) without much damage. Your decking also matters because its thickness determines your roof's strength and resistance to wind.
Location
The location of your home and the local weather patterns are contributing factors, too. Your roof is more vulnerable to damage if you live in a hurricane- or tornado-prone area or in a region where high winds occur frequently.
Upkeep
Besides installation, maintenance is a critical factor to consider. Wind damage is affected by the number and quality of rooftop installations. Roof installations like vents, solar panels, satellite dishes and HVAC equipment can disrupt the roof's aerodynamics. Wind can easily rip such items off and hurl them onto the roof, causing damage. Moreover, a roof with pre-existing problems, such as broken shingles, is more likely to sustain wind damage over time or during a severe storm.
Even if your roof appears in good condition, there may be indications that a roof repair is required. A1 Roofing & Construction can help you assess your roof's condition and determine the best way to address any existing issues. Call us at (401) 265-1019, or fill out our contact form to request a free estimate. We serve clients in New Bedford, MA, as well as Providence and Warwick, RI.