There are many benefits of starting your own DIY project. It can teach you a new skill, reduce stress and allow you to save money. However, for something as important as installing your new gutters, there are several reasons why you should leave it to the pros.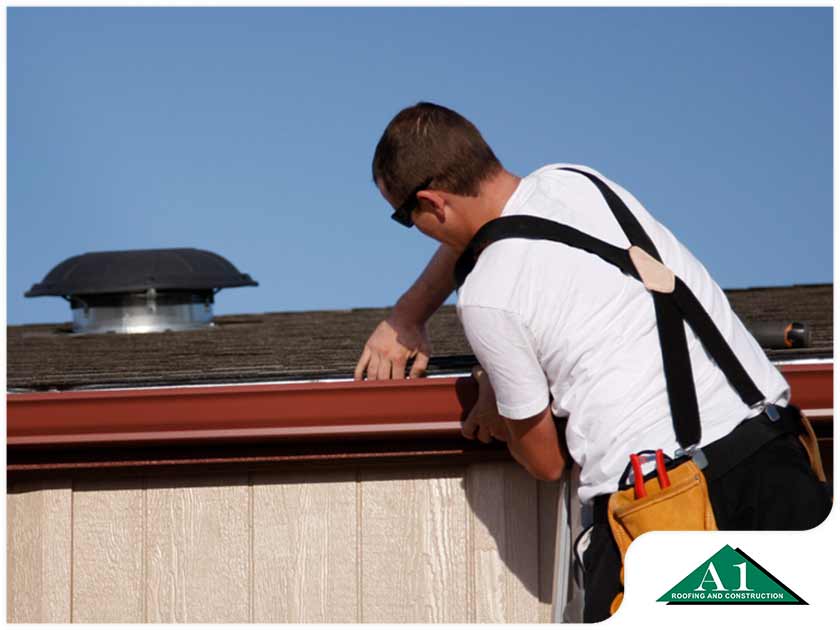 1. Incorrect Pitch
When your gutters are properly installed, they will look perfectly straight when viewed from a distance. This is a carefully crafted illusion. Gutters actually need to be slightly pitched to allow rainwater to flow freely into your downspouts. One common mistake that we see many homeowners make is not correctly calculating the pitch when installing gutters themselves. If this happens to you, you will have to reinstall your gutters all over again.
2. Improperly Spaced Hangers
Another common DIY mistake is installing hangers too far from one another. Roofing contractors recommend spacing their hangers no more than three feet apart or, sometimes, even less depending on how much rainfall there is in your area. When hangers are spaced too far apart, it can lead to sagging due to the excess weight that the hangers need to support.
3. Installing the Wrong Type of Gutters
Remember, no two homes are exactly alike. This is why there are many kinds of gutter styles and sizes currently available in the market, each with its own pros and cons. Unfortunately, many homeowners taking the DIY route adopt a one-size-fits-all approach when it comes to gutter installation. This is a huge mistake. To get the best possible results, you should always consult a professional or do your own research to ensure that your gutters are able to handle the amount of rain in your area and to make sure that your gutters complement the style of your home.
Need new gutters? Instead of installing it yourself, turn to A1 Roofing & Construction. If you are a homeowner in Tiverton, Newport or Providence, RI, be sure to give us a call at (401) 265-1019, or fill out our contact form to schedule a free consultation today.