Tile has been used for roofing since the early Neolithic Age. It's still a popular roofing choice because of its reliability against different weather conditions. Your expert roofing contractor in Providence, RI, A1 Roofing and Construction discusses the top 11 facts about tile roofing: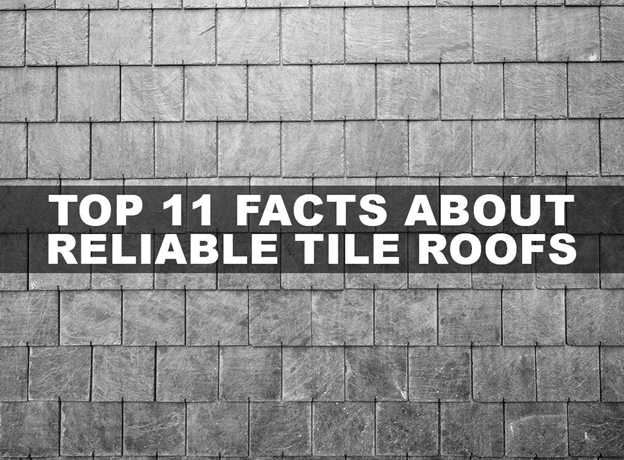 It can withstand any weather condition, lasting at-least 50 years.
It has a low life cycle cost, saving you money on maintenance in the long run.
It comes in two types: clay and concrete. Clay tiles retain their strength and color through baking at extremely high temperatures. Concrete, on the other hand, is a mix of Portland cement and sand.
It can mimic the look of slate or wood shakes, complementing any type of architectural style.
Tiles come in different colors, sizes, and shapes.
Tile roofing is an eco-friendly option because production of this material does not deplete natural resources. Recyclers can also turn old tiles into new roofing materials.
Roof tiles, together with proper insulation and decking, ensure energy efficiency.
Both concrete and clay tile roofing in Warwick, RI, have Class A fire rating. This is because tile roofs allow for air circulation under the material, reducing heat transfer in the attic.
With proper installation, tile roofs can withstand winds as strong as 125 mph.
Tile roofs are also resistant against hail. They can stand strong against hailstones as large as 1.5 inches.
Tile roofs have two layers to ensure protection against the elements. The top layer serves as a water-shedding shell, while the underlayment prevents interior water damage.
Keep in mind that tile roofs need professional installation for them to last long. Let A1 Roofing and Construction handle the installation for you. We specialize in both clay and concrete tiles as well as other roofing materials. Through roof replacement and roof repair in New Bedford, MA, you can have a comfortable and well-protected home for years.
Call us today at (401) 265-1019 to learn more about tile roofs or any other material. You can also fill out our contact form to request a free estimate.