Your roof can define your home's overall style. Choosing the right one, however, can be challenging because of the variety of materials available. A1 Roofing and Construction, your leading roofing contractor, discusses what you should consider when selecting the perfect roofing system for your home.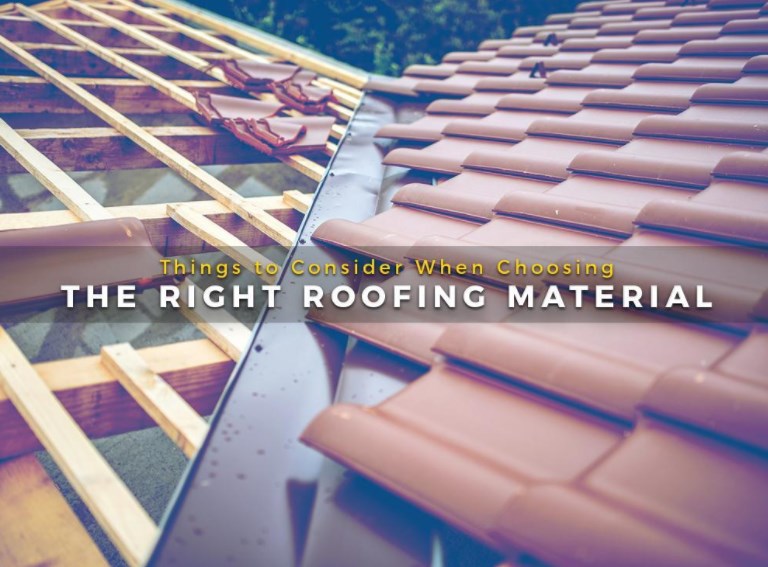 Design
Particular architectural styles require certain roof materials. For instance, an authentic clay roof tile can seamlessly complement an original Tuscan home. A concrete roof tile, however, is a good alternative for the latter. It also gives an old-world look for a better value.
Dutch Colonial houses are known for their steeply sloped roof sides. They often cover most of the two exterior sides of the home's second floor while emphasizing the material and color choice. Shingles and shakes are stunning roof options you can use for this style.
Whether you have a traditional or modern home, A1 Roofing and Construction provides high-quality roofing materials to fit your needs. Our partnership with GAF allows us to offer their top-selling shingle line. Timberline® Lifetime shingles come in different colors and textures backed by a limited warranty.
Options
The many roofing choices, instead of making the selection process easier, can make the selection process more tedious. Knowing which material would suit your home, however, can make the process less complicated. An asphalt roof, for example, is an affordable, easy-to-install option. It also goes well with a French Country home. On the other hand, metal roofs, known for their durability and high-performance value, give a more polished appearance to your exterior. A metal roof works well with any home style.
At A1 Roofing and Construction, we deliver excellent roofing materials and services. Our team of experts installs metal, slate, tile, wood and asphalt roofing systems to meet your specifications. Aside from these products, we also provide commercial roof maintenance services. To learn more, call us at (401) 265-1019. We serve Tiverton, Newport and Providence, RI.