Having a damaged roof on a normal day is problematic since it can wreak havoc on your home's energy efficiency and leaves you open to pest infestation. Having a damaged roof on a rainy day, on the other hand, is another set of issues entirely. Not only will you have the two aforementioned problems, but you'll also have to deal with leaks.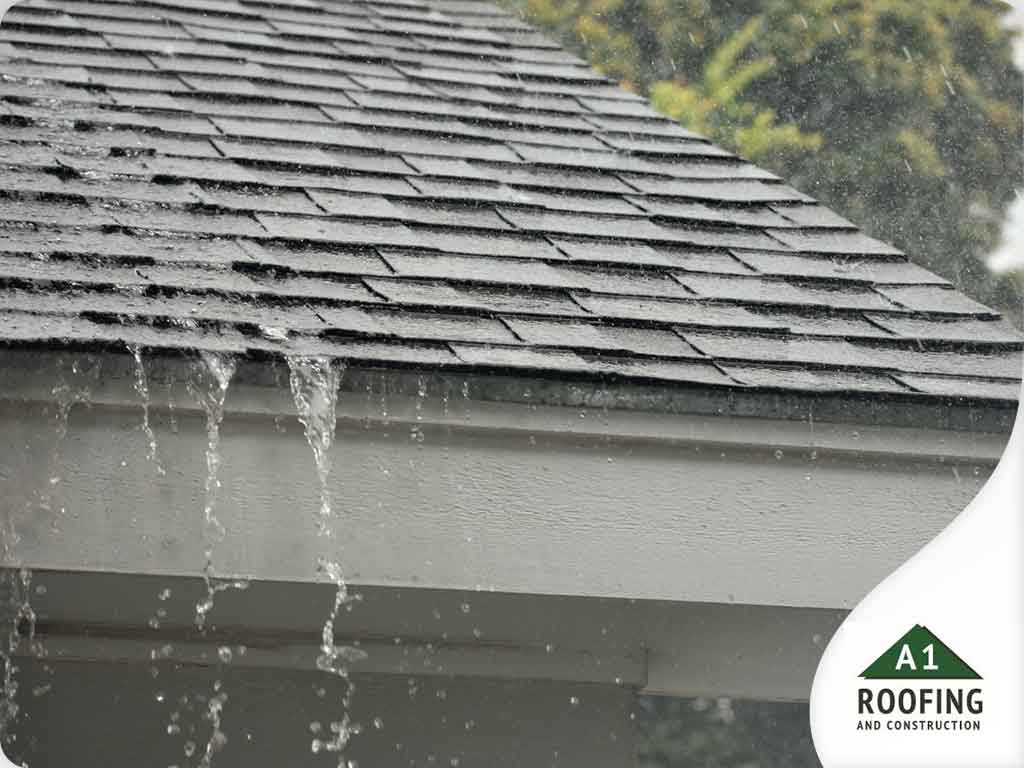 While it's possible for you to call a roofing contractor, it's highly unlikely that they'll be able to completely repair or replace your roof due to safety and home damage risks.
Voided Warranty
Believe it or not, conducting some work on your roof while it's raining puts your warranty at risk of being voided. This is because roofing manufacturers put a guarantee on the product instead of the installation, and they give specific guidelines on installation so they aren't liable for any damage that the roof will sustain due to faulty workmanship. With that in mind, it's best that you wait for the weather to clear up before you call a contractor to prevent voiding your roof's warranty.
Shingles May Not Properly Adhere to Wet Surfaces
Having a new roofing system installed during the rain puts the new roof at the risk of failing. This is because your shingles and roofing materials may not properly adhere to the wet surfaces, and continuing the installation can trap moisture in you roof. This can lead to mold, rot and a host of other costly repair problems for your roof.
What Roofers Do Instead
If the problem isn't too severe, but you are still in need of emergency repairs, roofers will usually perform a quick fix until the weather is agreeable enough to conduct a complete repair. For instance, they can patch small areas of the roof with a roof sealant until the actual repairs can be done. However, if the roof repair or replacement project can no longer be put on hold, then the roofing contractors will bring in some tarps to keep things as dry as possible as they work.
Turn to A1 Roofing & Construction for your home improvement needs. We are your number one provider of residential and commercial roofing services. Give us a call at (401) 265-1019, or fill out our contact form to get a free quote. We serve homeowners in Tiverton, Newport, Providence and other nearby areas.