As a GAF Master Elite™ roofing contractor, A1 Roofing and Construction provides access to the highest roofing warranties available in the industry. These warranties ensure that the top-of-the-line roofing systems we install in your home are protected. But what exactly is in these warranties? Read on as we answer frequently asked questions.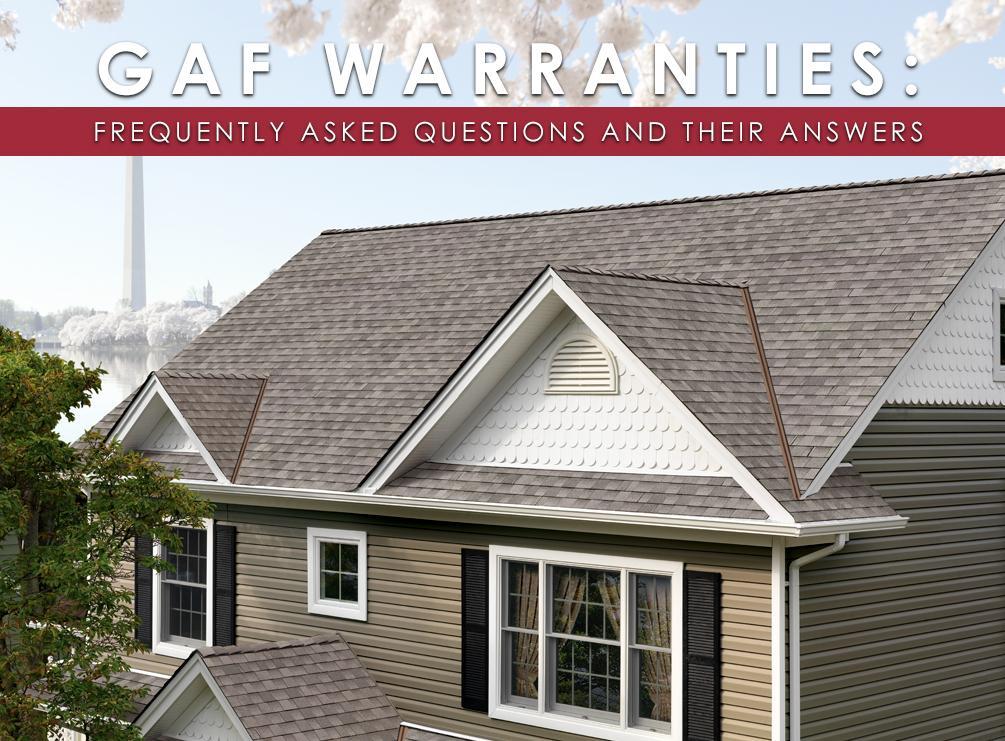 Q: How Many Warranties Does GAF Provide?
A: GAF has a total of three warranties available for residential customers – Shingles and Accessories, System Plus, and the Golden Pledge® warranties. The Shingles and Accessories is the most basic warranty we offer from GAF while the Golden Pledge warranty is the highest.
Q: What Exactly Does the Warranty Do?
A: GAF's three-tiered warranties protect your roofing from material defects, and in the case of the higher warranties, also includes workmanship coverage. A new roof is probably one of the biggest investments you'll ever make, and the warranty is a guarantee that your new system is will be protected for a long time.
Q: How Likely Will I Encounter A Problem With My New Roof?
A: It's unlikely that you'll encounter a roofing problem since GAF uses only the best materials, and you can count on us to perform proper installation on your home.
This doesn't mean you should skip out on the warranty though. If you were to encounter a problem, the cost to repair it can be as expensive as buying and installing a new roof. Your warranty is essentially an assurance that whatever happens to your roof, you're still covered and protected.
As GAF Master Elite™ roofing contractor, we have access to high performance roofing backed by excellent warranties. Give us a call at (401) 265-1019 for more information.