Choosing the right material for your commercial roofing system is just as important as the roofing contractor you hire to install it. If you are in the market for a quality, energy-efficient solution for a low-slope or flat roof and are not sure whether to go for EPDM or TPO roofing membranes, then A1 Roofing & Construction can help.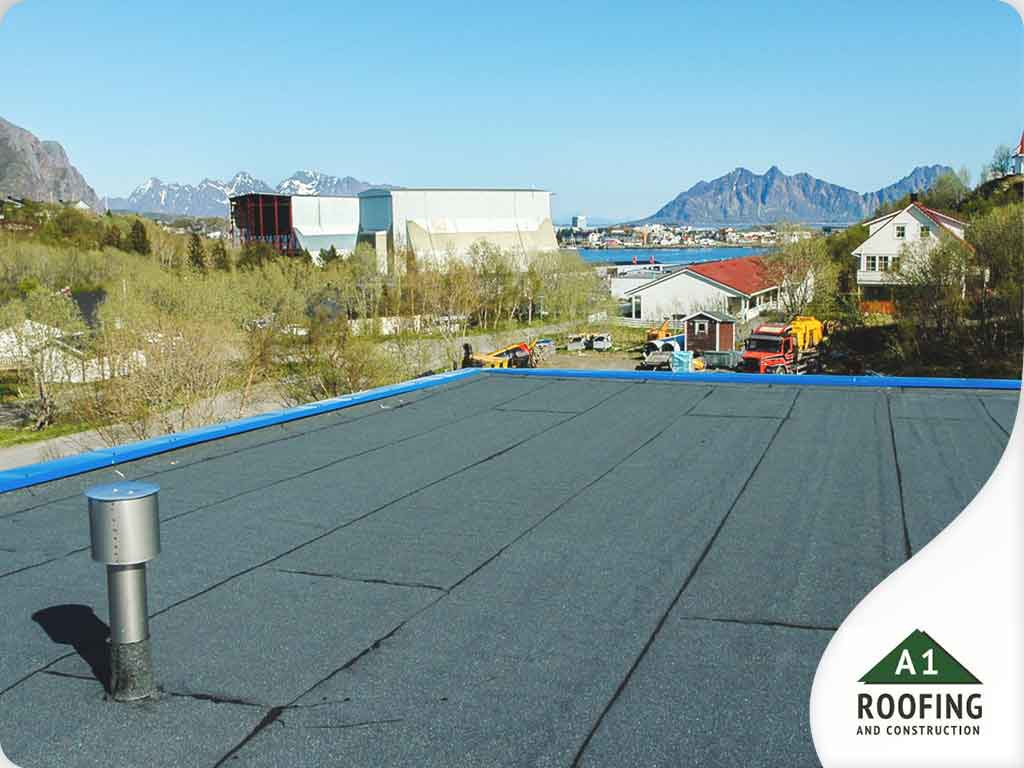 We are experienced in the installation, repair and maintenance of all major commercial and industrial roofing materials, and can help you understand the features and benefits of each type.
To the untrained eye, it can be difficult to distinguish between the two products since they are both single-ply roof membranes. However, there are key differences that you need to be aware of to be able to make an informed decision on which roofing membrane is right for you. Here's what you need to know:
EPDM Single-Ply Membrane
EPDM (ethylene propylene diene monomer) is a rubber-based material with a proven reputation for durability, offering resistance against ultraviolet (UV) light, ozone, oxidants and severe weather conditions. It is also referred to as rubber roofing and, if properly installed with tapered seams and detailed flashings, can last up to 25 years.
Through a variety of application techniques, EPDM can be applied to virtually any roof surface. It is also one of the most economical choices among other single-ply roofing membranes on the market today,
TPO Single-Ply Membrane
TPO (thermoplastic polyolefin) single-ply membranes are one of the fastest-growing segments of the commercial roofing market in the U.S. The material is a heat-welded roofing membrane that reflects solar heat, which makes it a popular choice where energy efficiency is important. TPO is also lightweight and highly resistant to wear, with seam strengths about three to four times that of EPDM adhesive and tape seams.
We Tailor Our Services to Your Roof
Here at A1 Roofing & Construction, we understand that every roof is different. That's why we take the time to determine the type of roof you have and take into consideration your budget and expectations. Call us at (401) 265-1019, or fill out our contact form for a FREE estimate.