Roofing projects, even roof repair, involve a great deal of liability and money. It's only natural to worry about how the project will go, especially if you're investing in it. This is where a roofing contract comes into play.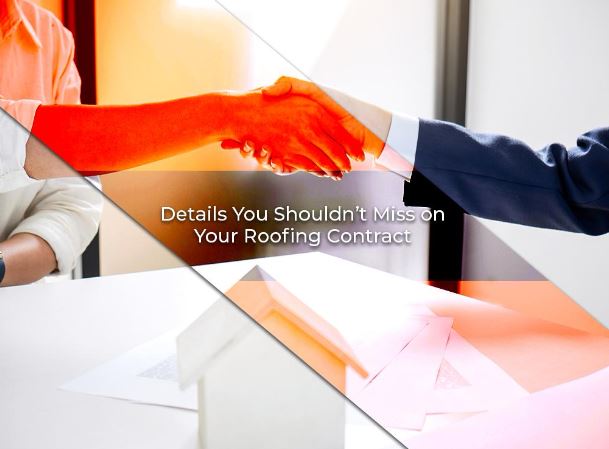 With a roofing contract, you have all the details laid out on how the roofing project will proceed. This will make you feel more comfortable with your roofer's knowledge and expertise, and help you understand how your new roof works.
Before you sign that contract with your roofing contractor, here are a few details that shouldn't be missed:
What Materials or Products Will Be Used?
The roofing contract should detail every material or roofing product that will be used for the project. It should also include the quantity of each material as well as the specific instructions on how to use these for the project.
How Long Will the Roofing Project Last?
The duration of your roofing project is one of the biggest concerns that should be in the contract. This helps you set expectations with your contractor and get an accurate time frame for your project, eliminating unnecessary constructions.
Who Will Handle the Project?
Your roofing contract should indicate who will be present at the site. This should detail whether your roofer will have subcontractors; in that case, the contract should say who will supervise the entire project.
What Are the Warranty Details?
It is important to have warranty details on the contract to avoid issues with your roof in the future. This will explain the duration and conditions that will be covered for your roof repairs.
Professional roofers will always prioritize your interests. At A1 Roofing and Construction, we provide transparency for every project in New Bedford, MA, and locations in Providence and Warwick, RI. Contact us at (401) 265-1019 today for more information.