Call A1 Roofing and Construction for both Residential and Commercial Roofing from Warwick, RI to Southeastern MA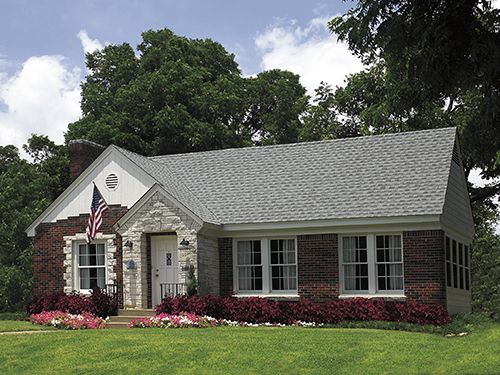 Whether you need to repair a small leak, replace your large commercial flat roof, or completely overhaul the exterior of your classic cedar shakes home, turn to A1 Roofing & Construction to provide the services you need for professional roofing and construction from Warwick, RI, Providence, RI, as well as all of greater Rhode Island or the southeastern Massachusetts area. We have over 30 years of experience in the industry and bring this with us to work every day. You, the customer, are always in the driver's seat so we can produce results we both love.
What We Have to Offer
With nearly three decades on the job, we've seen just about everything. Malfunctioning gutters, deteriorating roofing systems, and the occasional woodworking job are no matches for our skilled team. We are proud to offer:
Residential Roofing: We install, repair, and reroof homes in the Warwick, RI area to the owners' specifications with an emphasis on longevity and budget.
Commercial Roofing: We help commercial building owners make their structures more efficient by installing heat welded thermoplastic roofing systems.
Woodworking: Did we mention we do it all? We love tackling custom woodworking projects and roof bracing.
Gutters and Finishes: We work with custom sheet metal to deliver stylish gutters, downspouts, and other finishes that never compromise on functionality. We also handle gutter repairs and cleaning.
Cedar Shakes Expertise: We love calling the Newport, RI area home, including all of its classic New England charm. Trust us to install, treat, and repair your cedar shakes
Why Choose A1 Roofing & Construction
We may have many years of experience roofing from Providence, RI, to southeastern MA, but it doesn't mean anything unless we can make our customers happy. Based in Newport, RI, we rely on referrals as our top source of business and make each customer's satisfaction our number one priority. We'll communicate with you throughout every step of the process to ensure your desired results are achieved.
Contact Us Today
For professional roofing in Newport, RI, Warwick, RI, or anywhere in southeastern, MA, call A1 Roofing & Construction today at (401) 265-1019 or feel free to use our handy online request form.